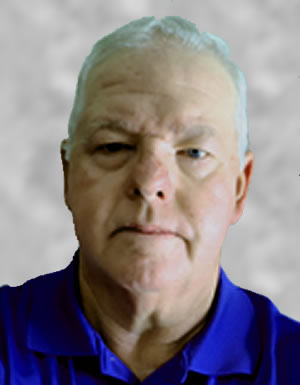 Keith Austin
Furnace Operation
Keith Austin has over 35 years of experience in refining based on his long-term career with Shell and subsequent consulting. He has extensive experience in furnace operation, Infrared (IR) imaging, operations training, run & improvement, incident investigation and combustion system tuning. Work experience includes:
Consulting
Participated in three-week process heater study at a Canadian Refinery
Provided ongoing heater IR monitoring, run and improve, combustion system tuning, and training for field personnel to many domestic US Refineries
Site Fired Equipment Specialist, Shell Oil Deer Park
Responsible for reliability and efficiency of site fired heaters. Tracked the site wide energy efficiency using the Solomon Energy Intensity Index.
Managed the heater infrared monitoring program for the site. Liaison to the Corporate IR team from the central office.
Trouble shooting day to day operational issues with the heaters and flares. Investigating heater issues that may cause unit rate constraints.
Developing new projects for heater and flare improvements.
Managed heater maintenance work during turnarounds, such as decoking, convection/radiant tube replacements, stack damper replacement, and burner repair or replacement.
Worked with the burner vendors on firing issues. Witnessed new burner performance testing at the manufacturer's facility for all new burners.
Trained operators in basic furnace operations. Trained craftsmen in proper maintenance of burners.
Participated in incident investigations involving heaters at the Deer Park site. Also, participated as a team member in a head office study, investigating Boiler and Heater incidents for a five year period occurring within Shell worldwide.
Member of the Corporate Heat Transfer Technology Team.
Multiple Roles, Shell Oil Deer Park
Start-up crew of new power station including two 1250 psi boilers, two 50 MW steam turbines, de-mineralized water and condensate treatment, cooling water system and associated equipment. Construction oversight, commissioning and start-up.
Progressed through roles including Console Operator, Shift Supervisor, Training Coordinator, Operations & Maintenance Supervisor and Turnaround C
All

Advisor Resources

Becht Canada

Business Administration

Business Development

Business Strategy

Capital Projects

Corrosion Materials

Due Diligence

Fired Heaters

Heavy Lift

Inst/Elec Controls

Leadership

Machinery

Maintenance & Turnarounds

Mechanical Eng

Mechanical Integrity

Nuclear

Piping

Process Eng

Reliability

Training