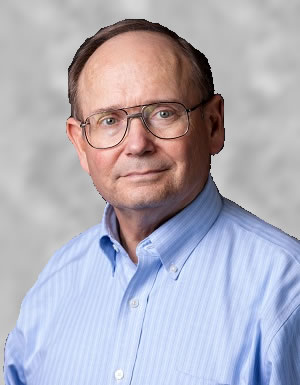 Lindell "Bob" Hurst, Jr
Engineer - Chemicals and Refining Materials/Corrosion
Lindell R. 'Bob' Hurst, Jr. has over 30 years of experience as a materials engineer in the petroleum refining and chemicals industries. His experience includes corrosion engineering, materials selection, coatings and insulation selection, and failure analysis. Selected skills and accomplishments:
Provided corrosion and materials engineering support to Shell downstream operations.
Served as failure analysis focal point for Shell Americas.
Led failure analysis on major refinery failure that had resulted in large financial loss. Provided testimony in arbitration.
Worked on development of Shell internal standards.
Developed over 40 corrosion control documents (CCD's).
Prepared corrosion control documents for multi-billion dollar new chemical site.
Section editor of the Materials of Construction section of the Ninth Edition of Perry's Chemical Engineering Handbook.
Supported turn-around operations at refineries.
Before Shell, worked for Solutia (formerly the chemical business of Monsanto) for 24 years.
Spent 17 years at three different plant locations supporting plant operations.
Familiar with all common NDE techniques.
Supervised fixed equipment inspection program at two plants. Updated inspection software at both plants including UltraPipe installation for over 2,000 pieces of equipment.
Familiar with all common corrosion testing and measurement techniques.
Served as coatings and insulation focal point for Solutia.
Was active on Process Industries Practices (PIP) Coatings/Insulation/Refractory Team including serving as Team Lead. Familiar with PIP coatings and insulation standards.
Was the author of all Solutia engineering coatings and insulation standards.
Proficient in the use of the 3E Plus insulation sizing program.
Conducted materials engineering testing program and made materials recommendations for proposed $100M new chemical facility
Conducted fitness-for-service study and wrote final report on eight 35+ year old chemical reactors. Resulted in extended service for reactors rather than replacement
Conducted major failure analysis after brittle fracture of a pressure vessel. This study was published in March 1986 issue of Materials Performance, "Brittle Fracture of a Brick-Lined Pressure Vessel".
Mr. Hurst holds a B.S. Degree and an M.S. Degree in Metallurgical Engineering from the Missouri University of Science and Technology in Rolla, MO. In addition, he holds M.S. Degrees in Engineering Mechanics, and in Engineering Management, from the Missouri University of Science and Technology Extension. He is a Registered Professional Metallurgical Engineer in the states of Alabama, and North Dakota. He is a National Association of Corrosion Engineers (NACE) Certified Corrosion Specialist and NACE Certified Materials Selection/Design Specialist.
Mr. Hurst is based in Humble, TX.
All

Advisor Resources

Becht Canada

Business Administration

Business Development

Business Strategy

Capital Projects

Corrosion Materials

Due Diligence

Fired Heaters

Heavy Lift

Inst/Elec Controls

Leadership

Machinery

Maintenance & Turnarounds

Mechanical Eng

Mechanical Integrity

Nuclear

Piping

Process Eng

Reliability

Training