The Becht Team
Below you will find brief biographies of key Becht personnel. Click on one of the functional areas to bring up persons engaged in that service area..
*** Please note that the listing below is representative of the quality of Becht's staff and not an exhaustive listing of all personnel ***
Request Additional Team Member Info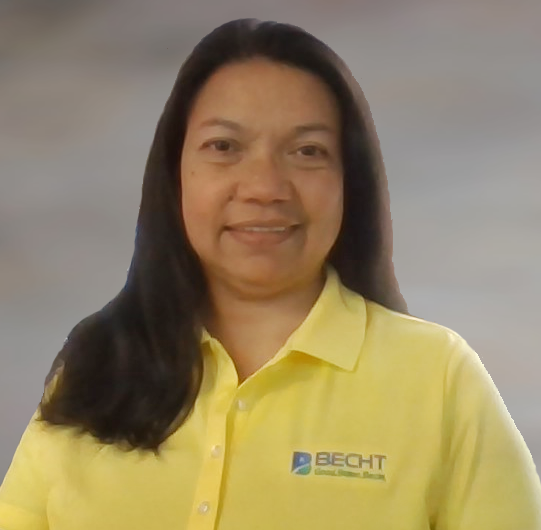 Ellah D. Morvay, MSMfgE
Technical Training Lead
Ellah was a College Dean for 15 years in the Philippines before moving to the United States in 2009.  Her academic career started at an early age right after her graduation from college with a degree in Computer Engineering at the University of San Carlos, Cebu.  During that time, she was one of the youngest Dean in the country at the age of 21. She finished her master's degree in Manufacturing Engineering at De La Salle University, Manila. She had developed, administered, and promoted many academic programs over the course of her academic career.
She is proficient in software design and implementation. She retrofitted conventional machine tools and convert it into a computer numerical control (CNC) machine with complex programming without using sensors, with 100% accuracy of the X-Y-Z movement and the machine reaches the required resolution to cut gears.  The machine was used back then by the ComClark-EID in Clark, Pampanga, Philippines to manufacture different gears and other small-provisioned machine parts for their printing machines.
All

Advisor Resources

Becht Canada

Business Administration

Business Development

Business Strategy

Capital Projects

Corrosion Materials

Due Diligence

Fired Heaters

Heavy Lift

Inst/Elec Controls

Leadership

Machinery

Maintenance & Turnarounds

Mechanical Eng

Mechanical Integrity

Nuclear

Piping

Process Eng

Reliability

Training