The Becht Team
Below you will find brief biographies of key Becht personnel. Click on one of the functional areas to bring up persons engaged in that service area..
*** Please note that the listing below is representative of the quality of Becht's staff and not an exhaustive listing of all personnel ***
Request Additional Team Member Info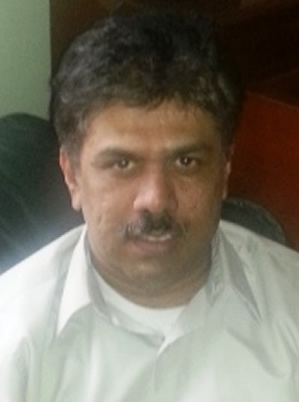 Ranjan Chithranjan, PhD, PE
Coke Drums, Tanks and FFS
Nadarajah ("Ranjan") Chithranjan's career has spanned over 18 years of worldwide involvement in petrochemical industries for ExxonMobil Research and Engineering. Prior to joining Becht, he worked as a fixed equipment specialist at ExxonMobil Research and Engineering and he has worked in more than a dozen countries worldwide to solve complex mechanical plant problems as well as a mechanical support for large scale projects. He has extensive knowledge in pressure vessels, piping, and storage tanks, design and maintenance codes. At ExxonMobil, he was the lead fitness for service specialist and he is very well versed with the fitness for service codes as well as linear and non-linear finite element methods to solve complicated plant problems. Ranjan was also the Mechanical Delayed Coker and Storage Tank subject matter expert at ExxonMobil Research and Engineering.
He was a former member of API-650 Welded Steel Tank for Oil Storage and presently he is a member of the ASME Working Group on Section VIII, Division II, Design by Analysis and Working Group on Section VIII, Division II, High-temperature design. He has more than twenty publications and two patents. Dr. Nadarajah received his Ph.D. and Bachelors in Mechanical Engineering from the University of Strathclyde, Glasgow, United Kingdom.
All

Advisor Resources

Becht Canada

Business Administration

Business Development

Business Strategy

Capital Projects

Corrosion Materials

Due Diligence

Fired Heaters

Heavy Lift

Inst/Elec Controls

Leadership

Machinery

Maintenance & Turnarounds

Mechanical Eng

Mechanical Integrity

Nuclear

Piping

Process Eng

Reliability

Training